Naming Ceremony and Delivery for 34# 115,000 DWT Crude/Product Oil Tanker
2021/11/25 view:
On November 24, 2021, we held naming ceremony for one unit of 115,000 DWT Crude/Product Oil Tanker with Builder's Hull No.0311534 that was built for Chartworld Shipping Corporation. Godmother Mrs. Maria Pantasoulas named the vessel for "AIFANOURIOS".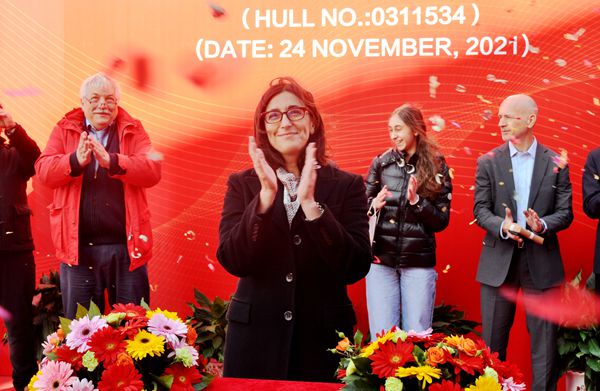 At afternoon time around 14:18, the closing ceremony was held at the meeting room on 8th floor of New Times Office Building. Our CEO Mr. Liu Haijin, Executive Deputy General Manager Mr. Zhang Yuyong and Site Manager Mr.Jagor Kalinic attended this ceremony. The vessel was smoothly and successfully delivered by us and accepted by the Owner.